Uzi Broshi
I was born on a kibbutz in the north of Israel, where I lived until I was 29. I came to the United States in 1984 to study art and finished my studies with earning a Master of Fine Arts degree in film-making from the School of the Art Institute in Chicago. For 20 years I owned and operated a boat maintenance company, Seashine, in the San Francisco Bay Area. I met my wife-to-be, Cynthia, while working together on her art exhibition in San Francisco. Cynthia introduced me to the Art of Jin Shin Jyutsu. At first she'd have me give her Jin Shin Jyutsu sessions without any previous knowledge of the art, "just follow the instructions in the book and listen" she told me. As I developed skills and interest and fell in love with Jin Shin Jyutsu, I started to participate in seminars, and have studied extensively with many of the different Jin Shin Jyutsu teachers.
I have been practicing Jin Shin Jyutsu for 18 years now, providing sessions and assisting in seminars taught by Cynthia in the U.S., Canada, Europe, Latin America, Africa and the Middle East. Seven years ago I sold my boat business and am devoting myself to Jin Shin Jyutsu full time. My home office is in Santa Fe, new Mexico. When there are special needs I am also available for house and hospital calls.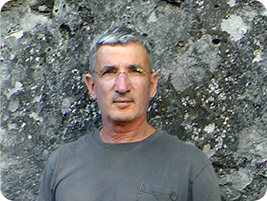 "Look until you can HEAR,
listen until you can SEE. "
Mary Burmeister
Jin Shin Jyutsu sparked within me the awakening, awareness and understanding of the totality of our (well) being. The art of Jin Shin Jyutsu has touched me deeply and passionately. I bring this depth to my practice, offering support to one 's knowing (helping) one's self… I look forward to sharing Jin Shin Jyutsu with you or your loved ones.